I know my Valentine's Day posting are super late and no help to anyone looking to decorate now. Hopefully this inspires you to do something for next year's special day of love!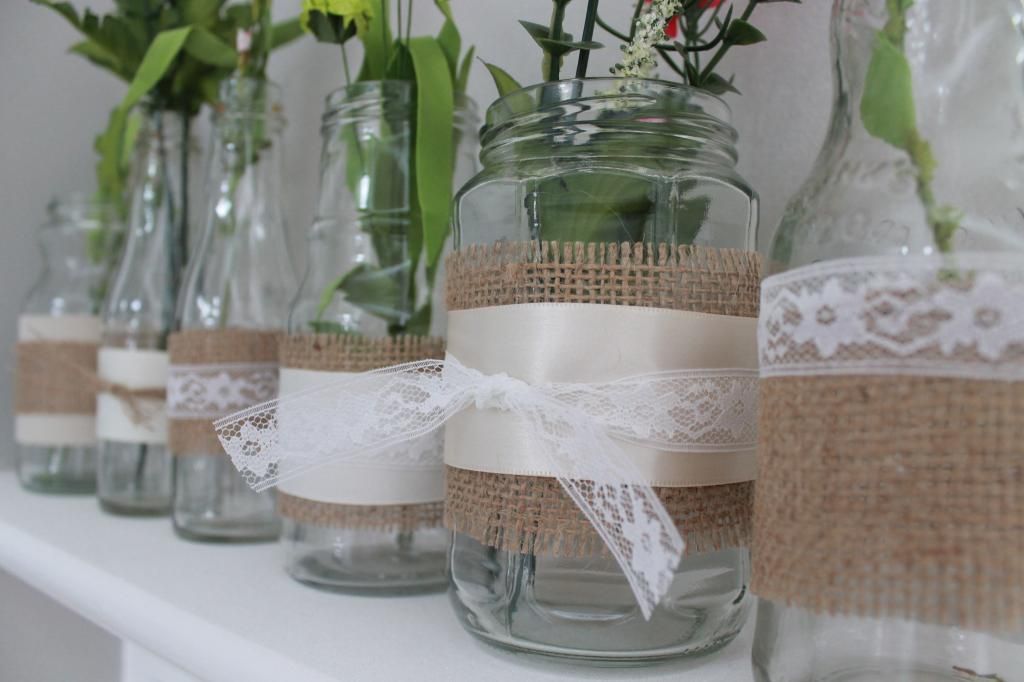 I have been saving all my jars from cooking to come up with this sweet design. I was actually playing around with some stuff for an up coming wedding but decided to use this as part of my Spring decor this year.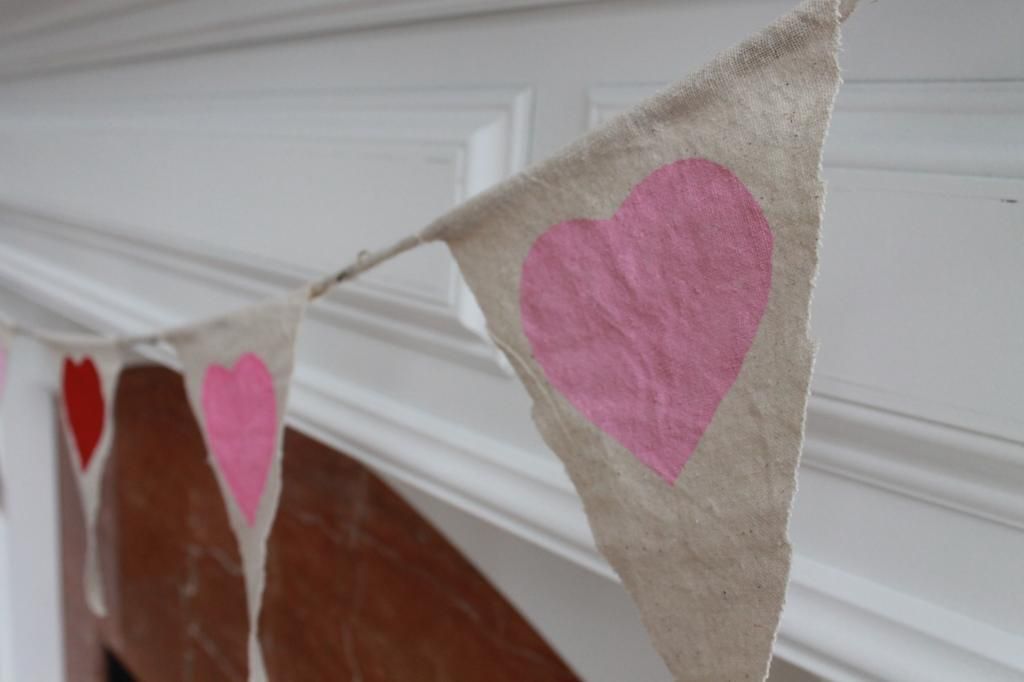 This maybe took me a whole hour to do. I just cut a few triangles out of left over linen and stamped three different color hearts on each triangle with a paint brush and acrylic paint. I simply hot glued the triangles to yarn and hung this from my mantel.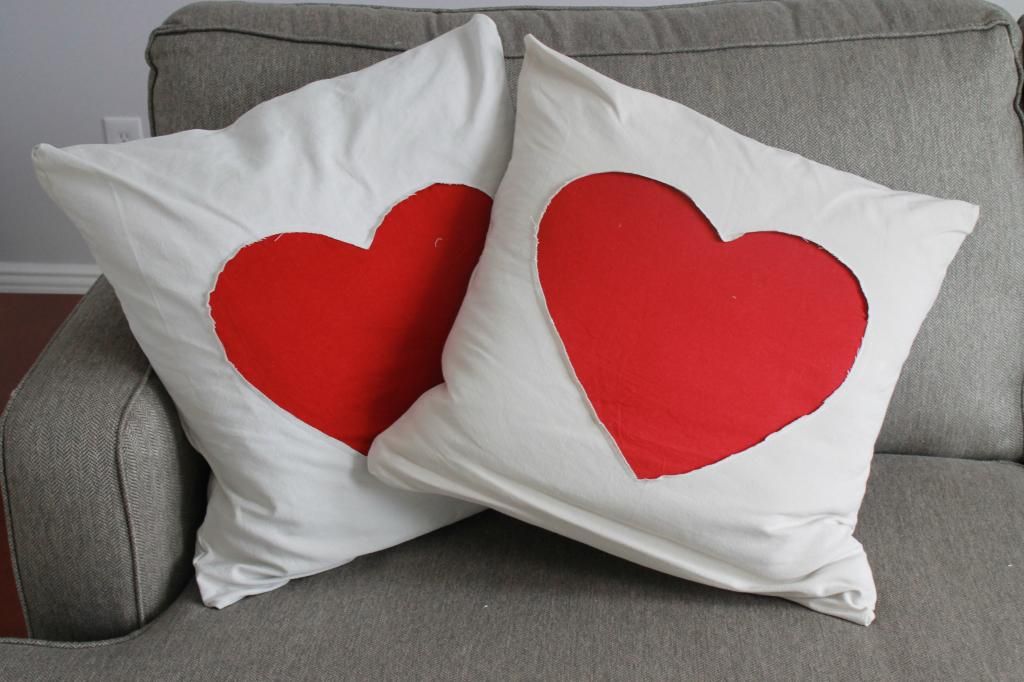 I had some left over curtain fabric from the pillows I made at Christmas. I traced a giant heart, sewed red fabric underneath in the heart shape and cut the tan fabric out just inside the stitching to reveal the hearts. Easy Peasy Slipcovers!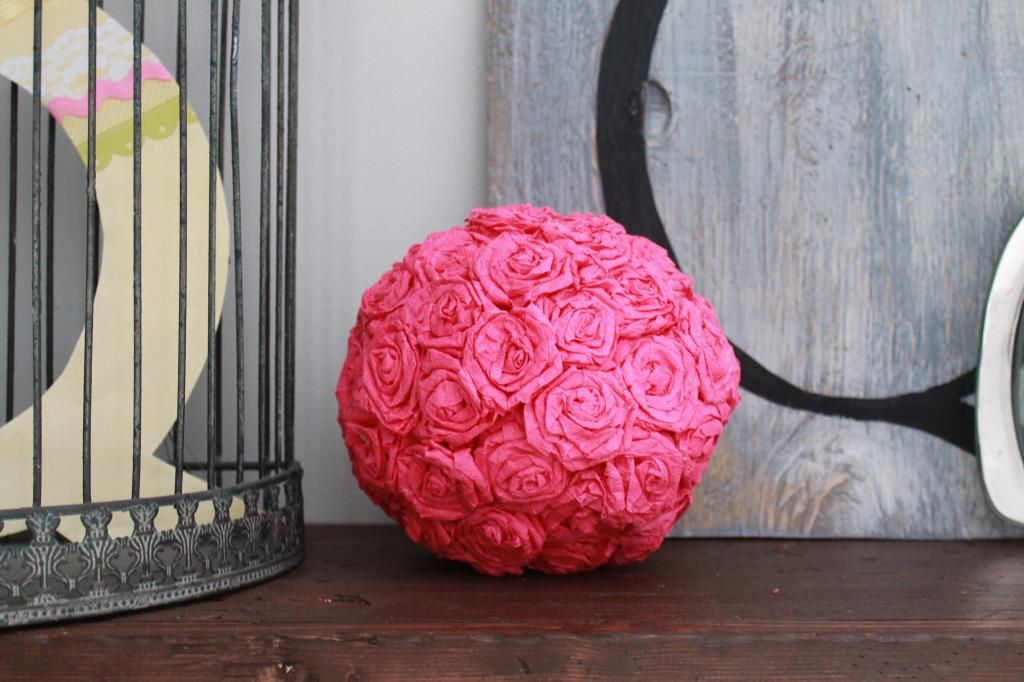 Now this guy took me forever!!! Although this project was simple, making all the crepe paper roses and burning myself on hot glue was hardly worth the effort! I planned on making two more smaller ones but opted out and I'll save that for next year. Instead of purchasing Styrofoam balls, I just rolled up newspaper and taped it in a ball shape with making tape to save money. This cost me $140 minus 40% with a coupon from Hobby Lobby.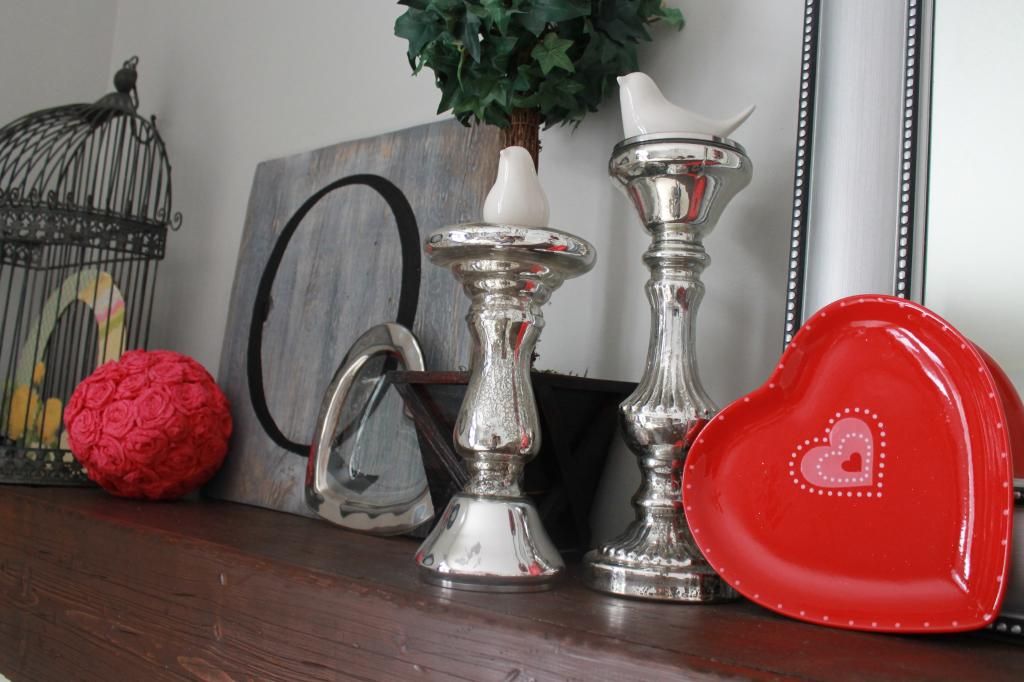 A close up of my quickly strewn together Vday decor
Add caption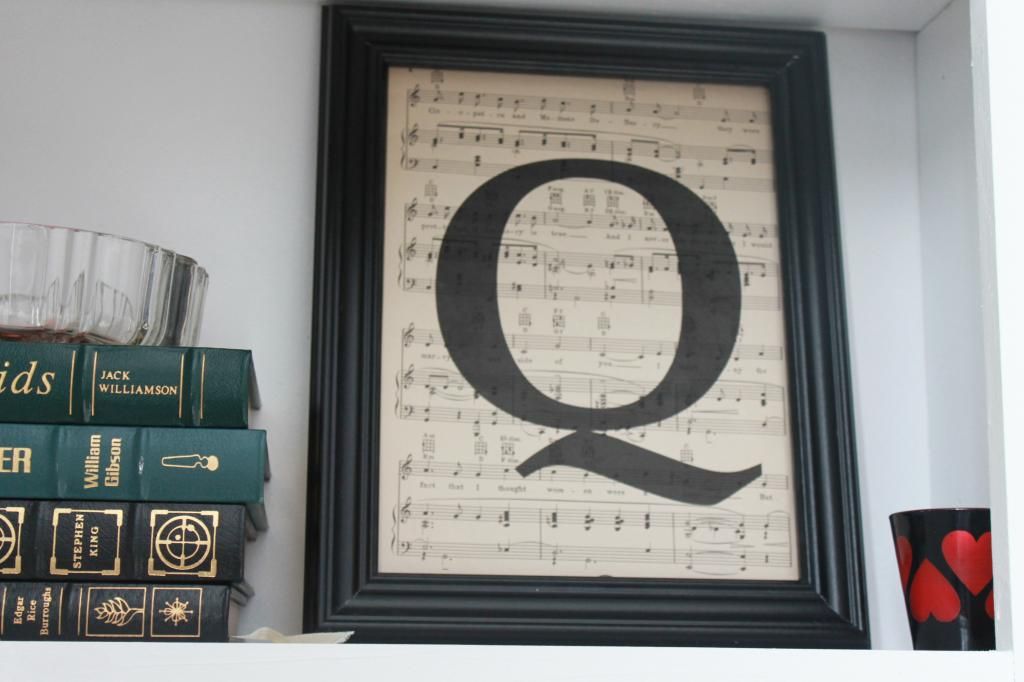 I printed this Q out on some vintage sheet music I had. DO you have any idea how hard it is to find anything with a Q on it???
For this beauty, I just collected a bunch of Q monograms from the internet and pasted them all on a word document. I put a sheet from an old book in the printer and TA-DA... art!!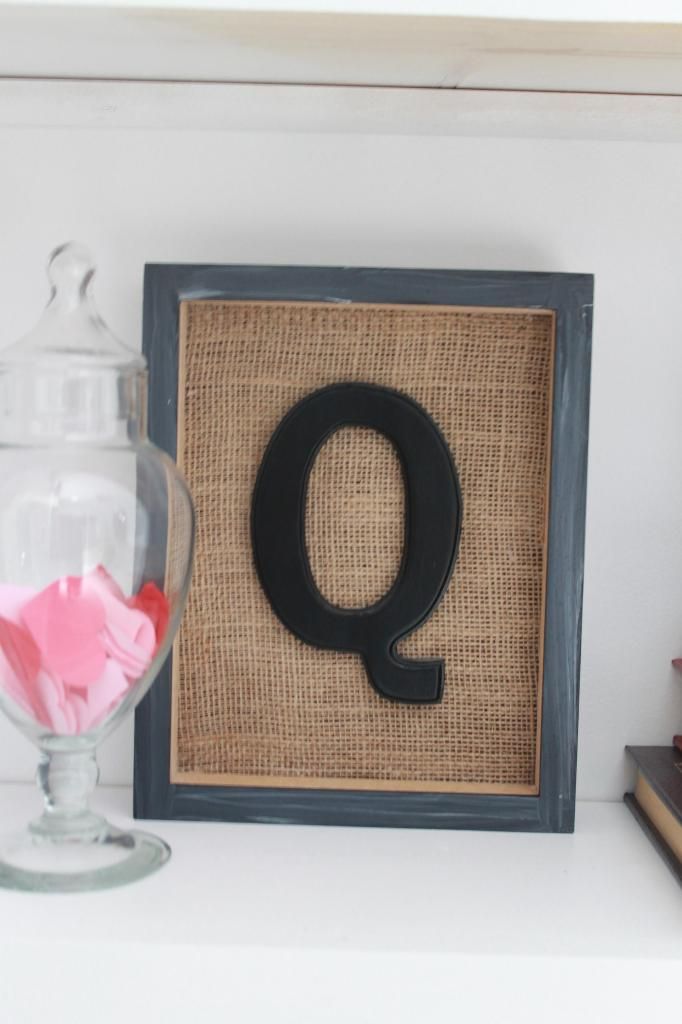 I glued a Q I painted with black paint on an old frame I lined with burlap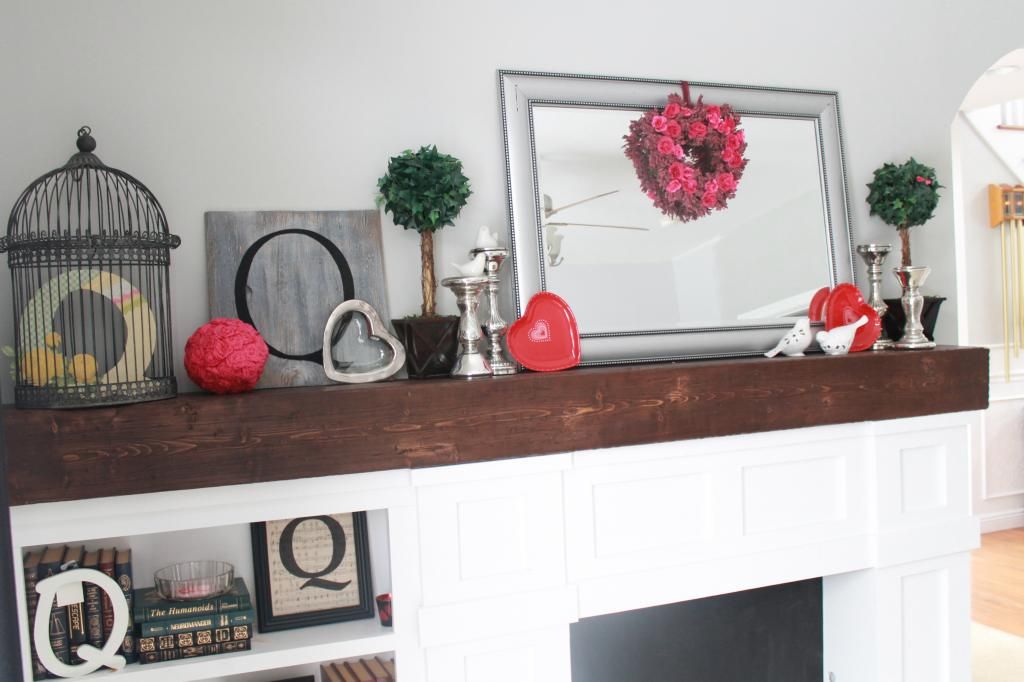 My mantel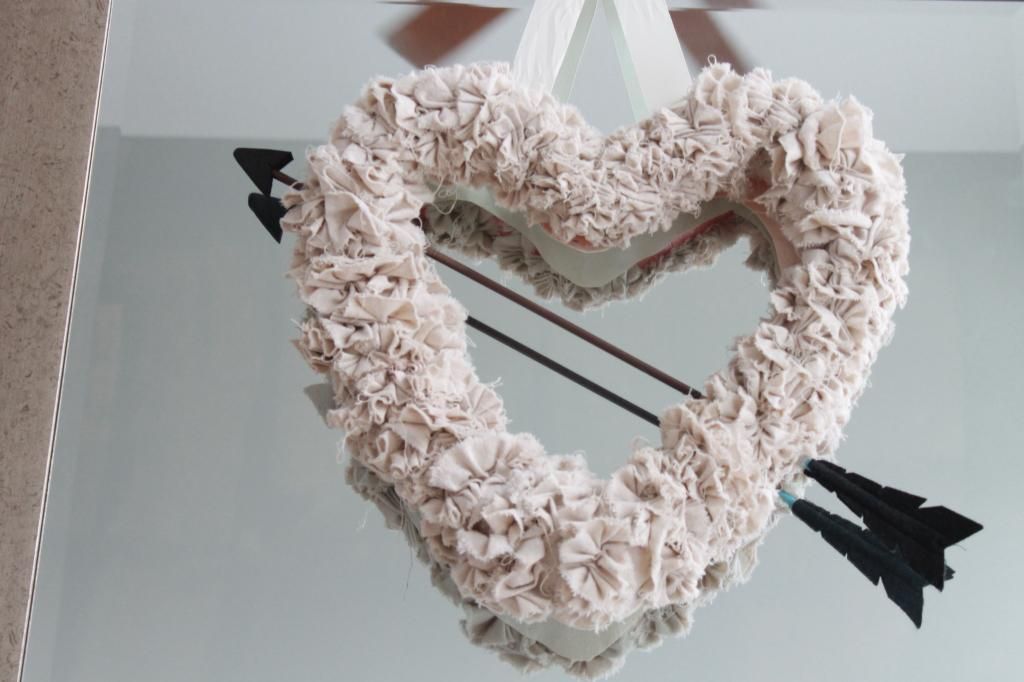 I pulled an old swimming noodle out of the trash and bound torn strips of linen around the noodle. My kids have three bow and arrow sets that drive me nuts so I stole an arrow for this project. That's one less arrow I'm getting shot with...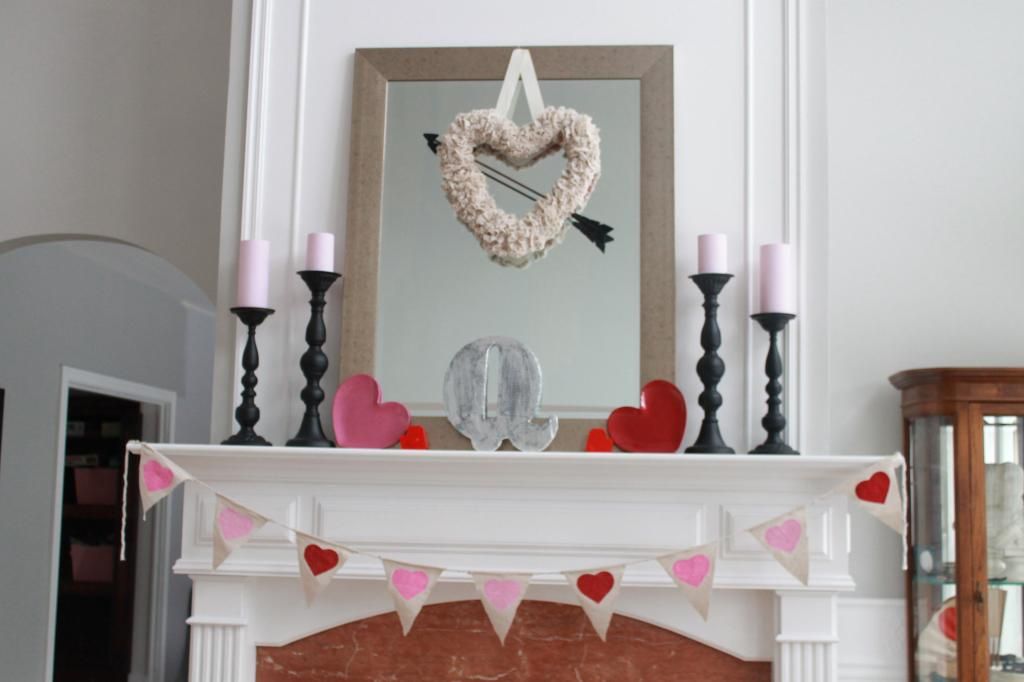 My formal mantel