Since I debuted the rest of the house during the holiday season, I mind as well show you the rest of our Christmas decor. Enjoy!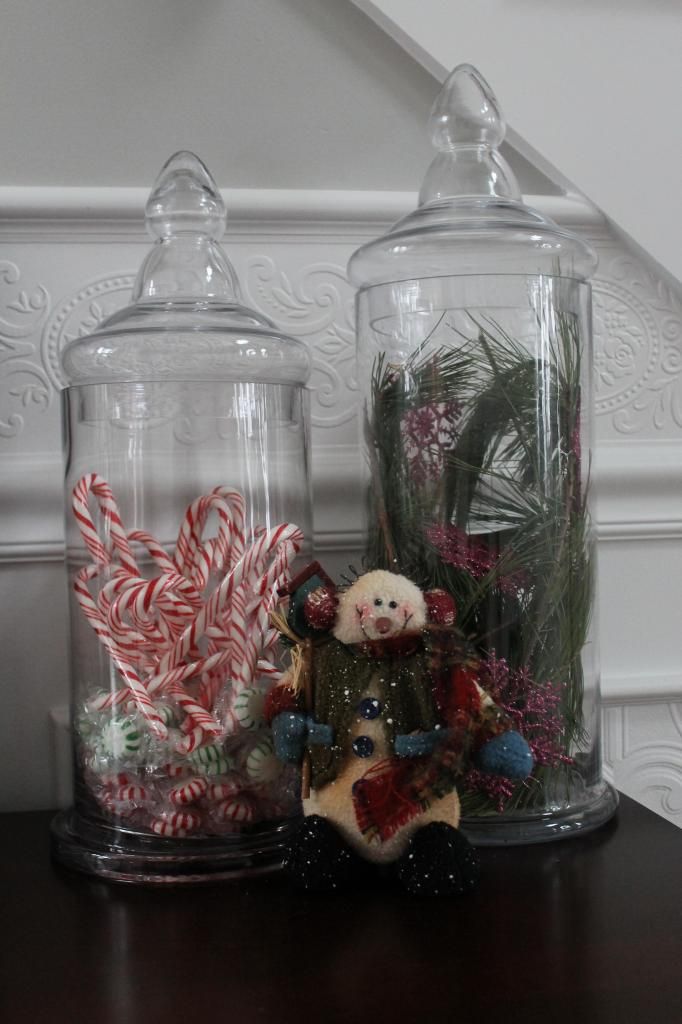 These are my entry way votive jars. Nothing fancy; just pine from our trees, snowflakes and candy.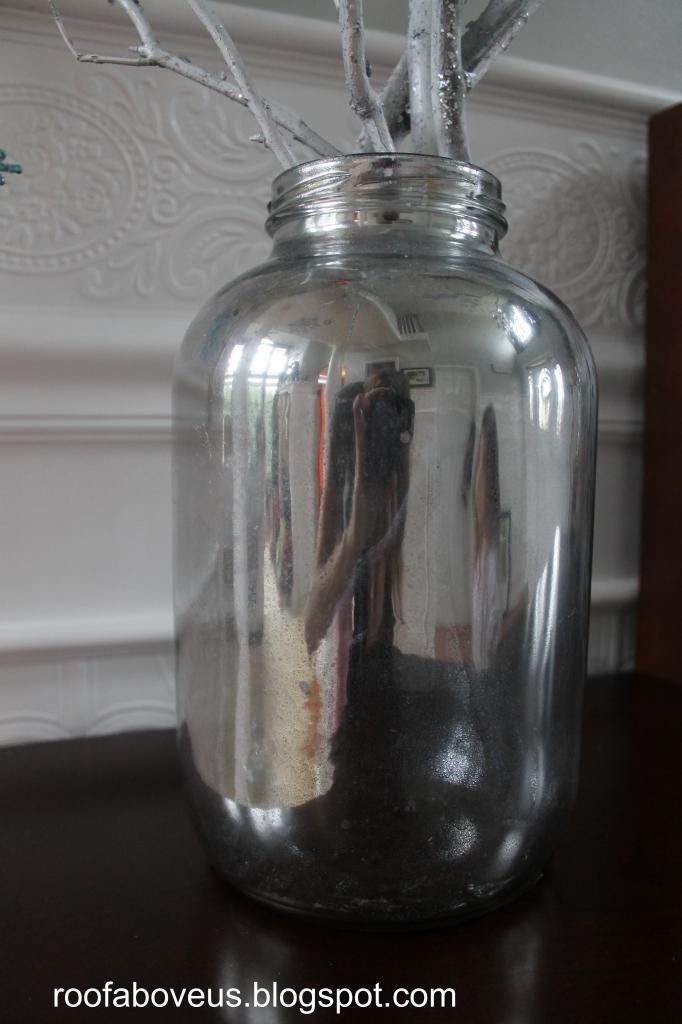 This was a giant mason jar I used looking glass paint on to create a mercury glass effect.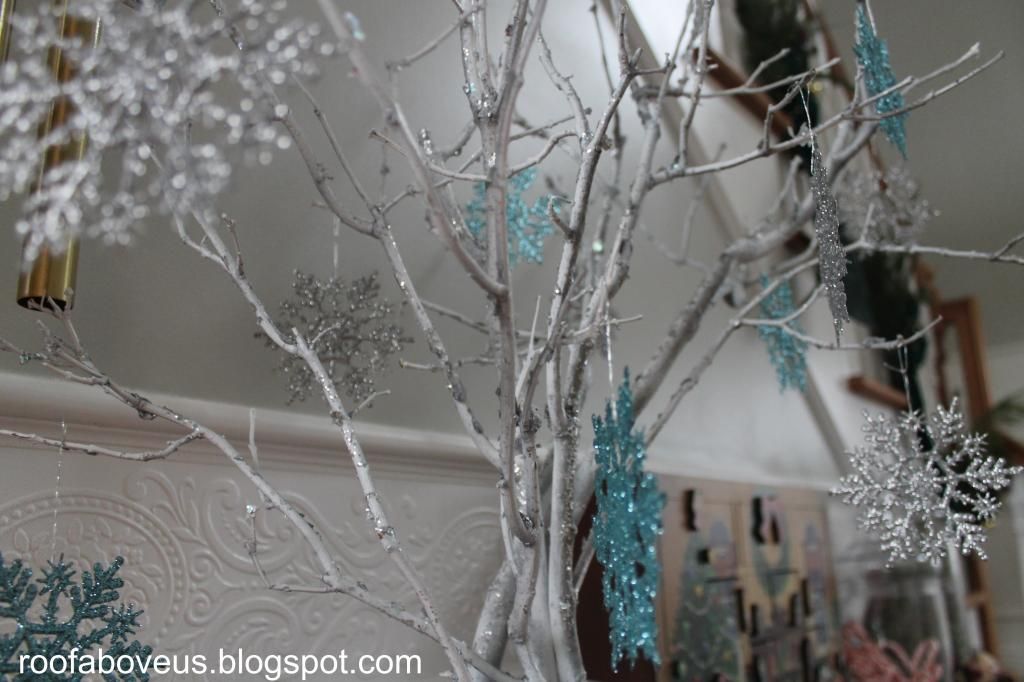 Branches from outside spray painted white then painted with two types of glitter. I LOVE snowflakes. I just LOVE LOVE LOVE snowflakes of any kind!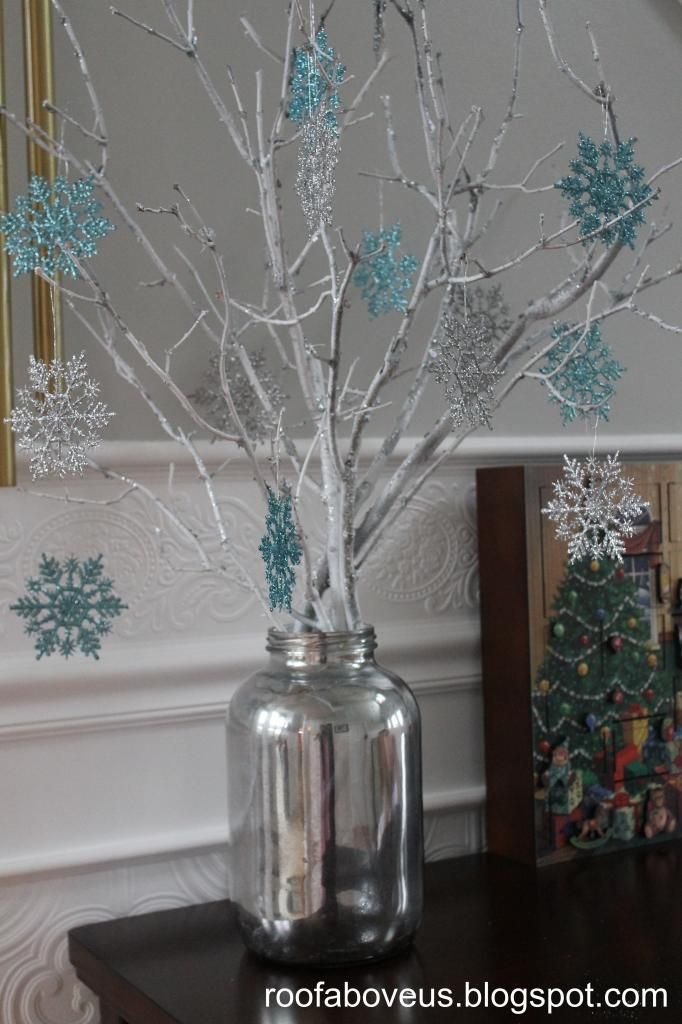 The completed project
Please ignore the missing trim under the island. Hubby just hasn't gotten to it! I chose to decorate my shelves with an old set of encyclopedias and my Lenox snowmen and mercury glass... of course!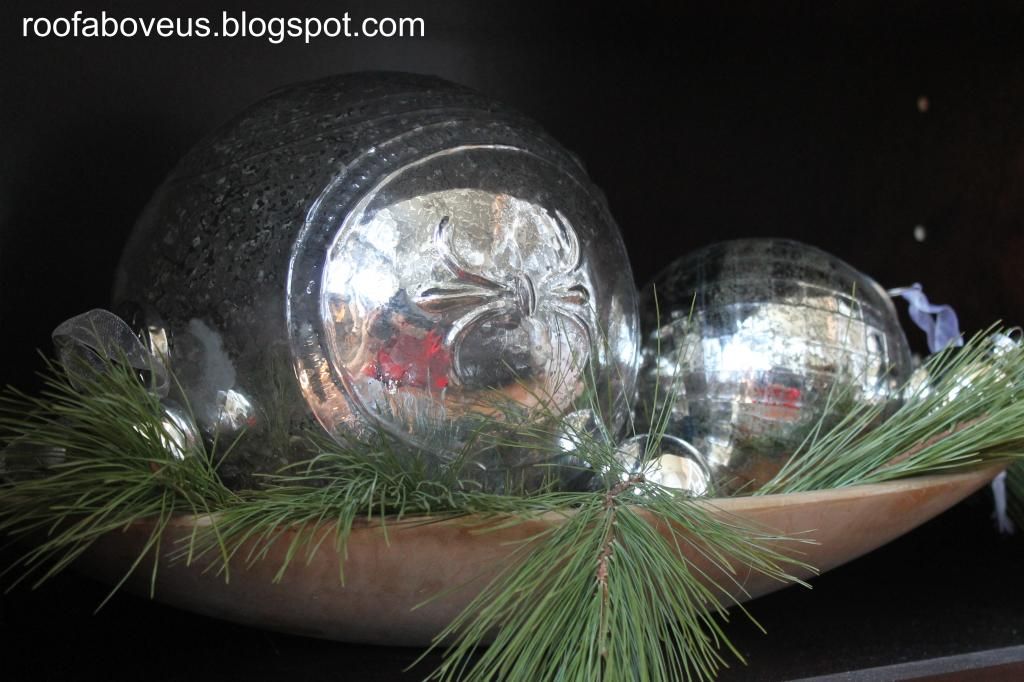 LOVE LOVE LOVE these giant mercury glass ornaments from Home Goods!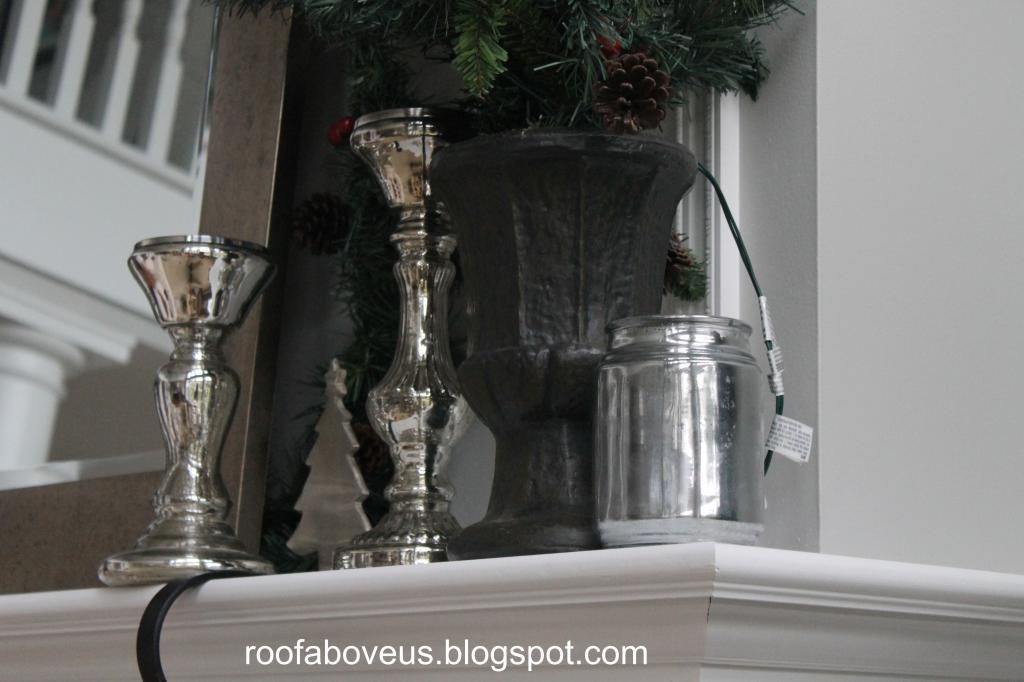 More of the faux mercury glass I made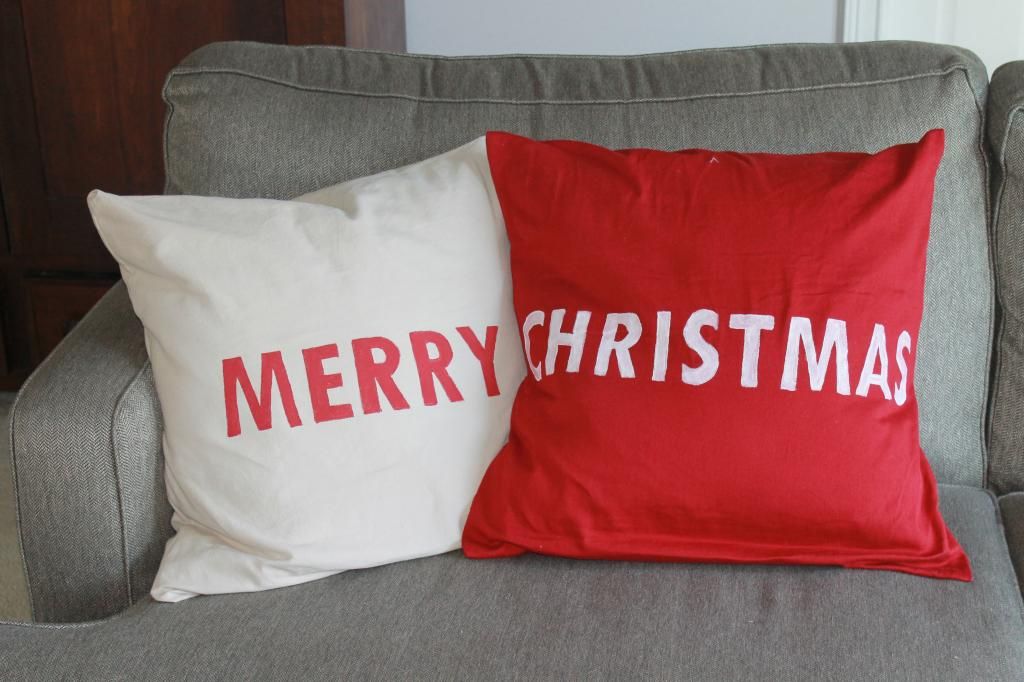 Here is a close up of the pillows I showed off in an earlier post. Old curtains and acrylic paint DIY.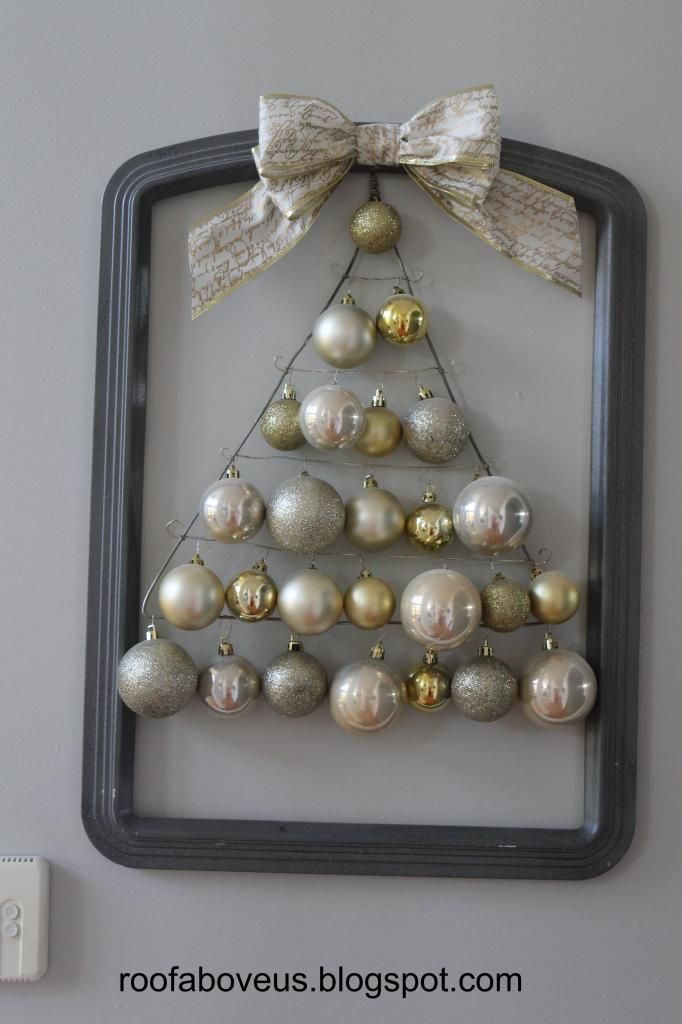 This was a dollar store/Goodwill replica from a Pinterest inspired post!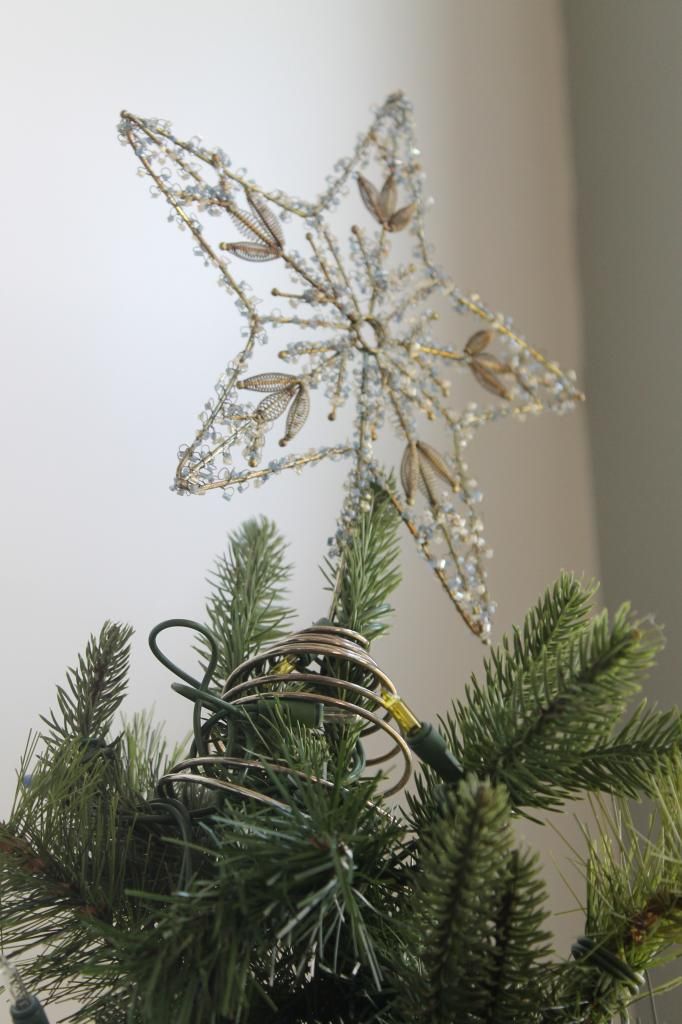 My star!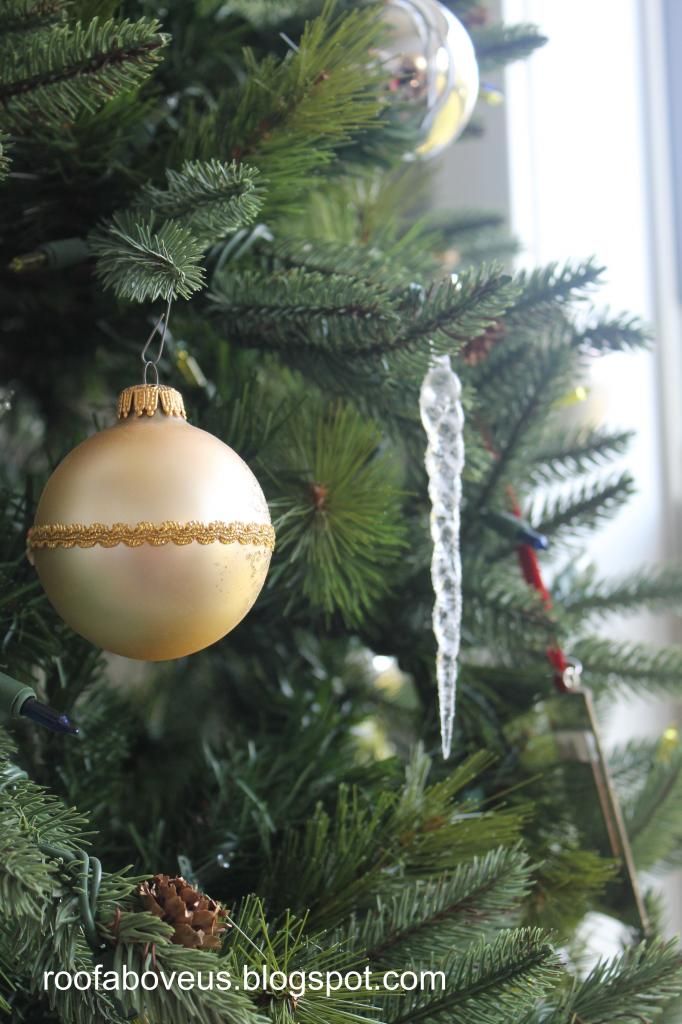 This year the tree is decorated with anything glass, gold and silver. We used blue and white lights and an assortment of family heirloom ornaments.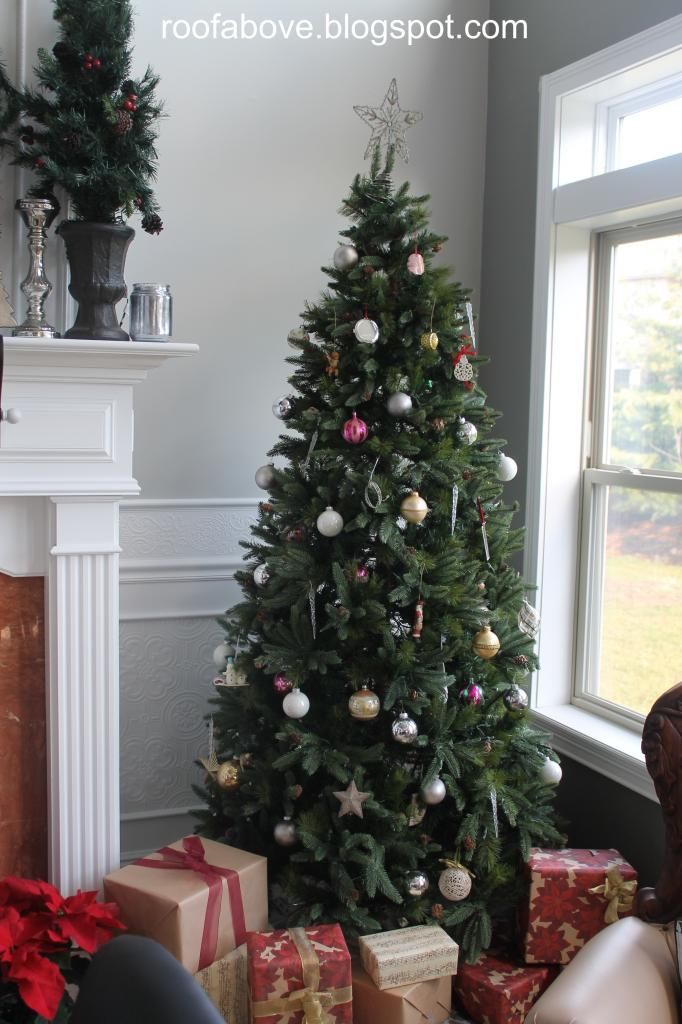 Here she is in all her unlit glory!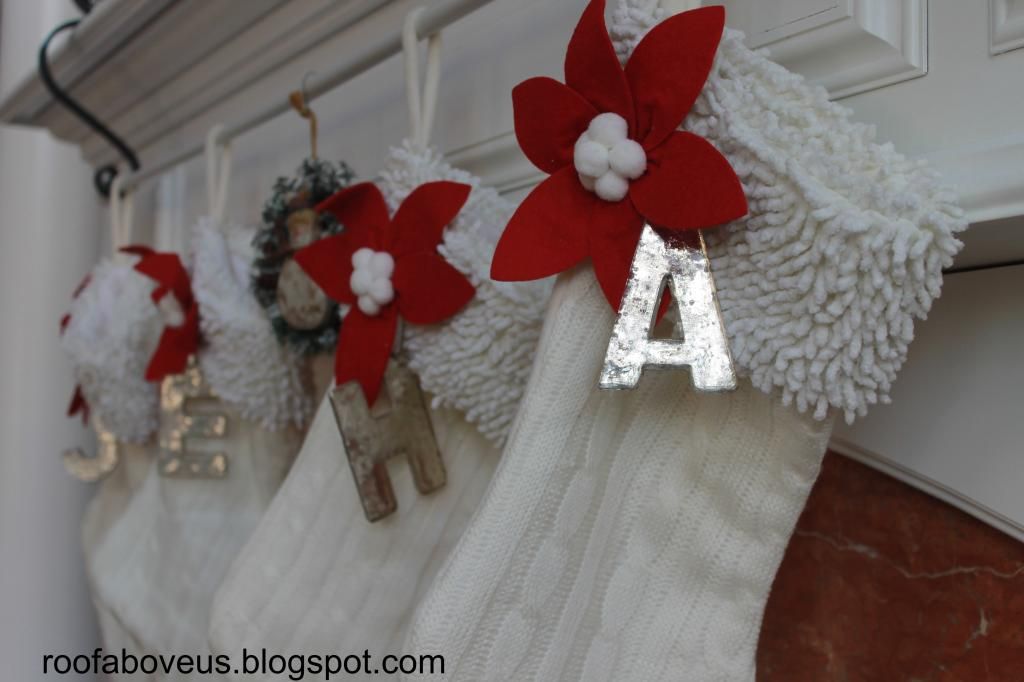 These stockings are simply an old sweater, felt, pompoms, some funky fringe and mercury glass letters I found at Kohls!
I took the advice of a Pinterest tip and hung my stocking on a small curtain rod and two stocking hooks! It really does work like a charm.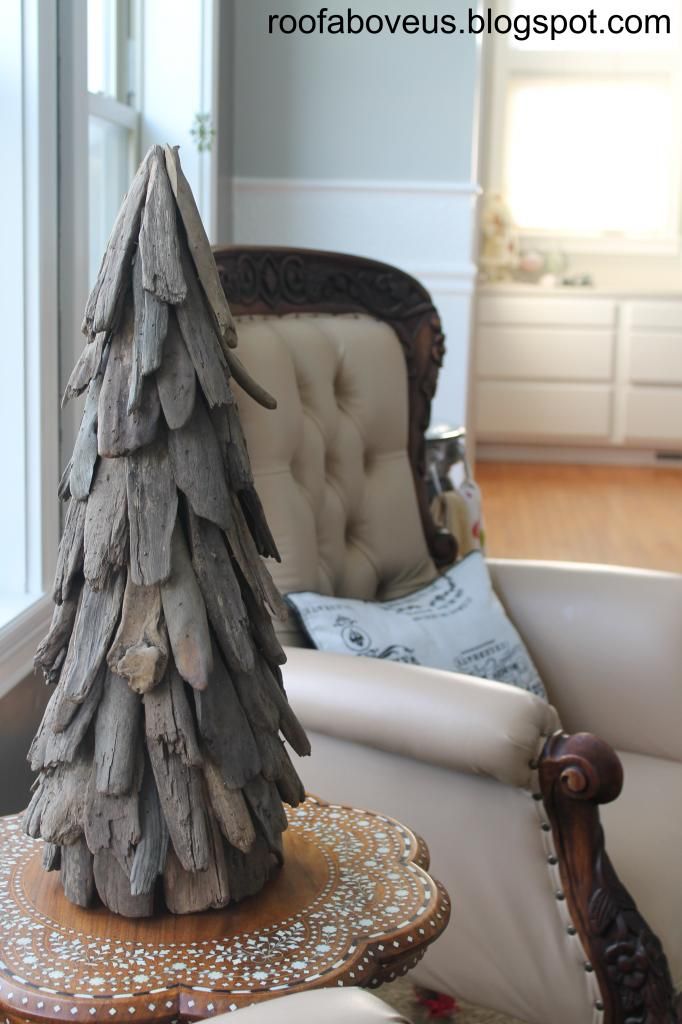 Found this rustic beauty at Home Goods. Love the simplicity of the drift wood in its natural state.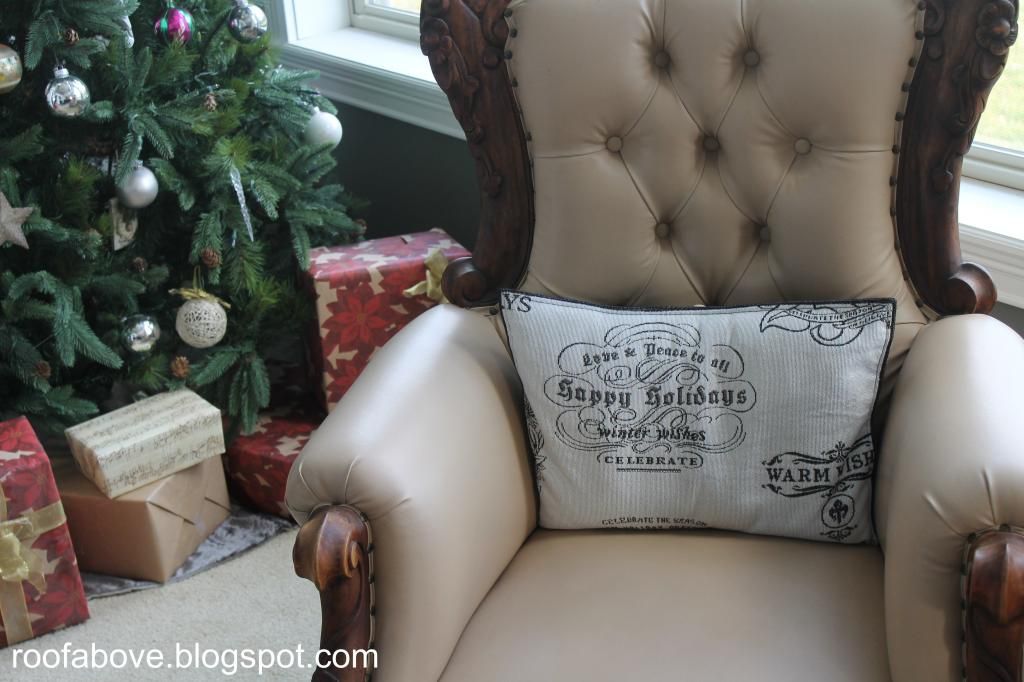 You guessed it... I made this lumbar pillow out of a place mat!